Call California Palms Addiction and Mental Health Recovery Centers
330-935-2663
PTSD Treatment Options
Today, there are good treatments available for PTSD. When you have PTSD, dealing with the past can be hard. Instead of telling others how you feel, you may keep your feelings bottled up. But talking with a therapist can help you get better.
Cognitive behavioral therapy (CBT) is one type of counseling. It appears to be the most effective type of counseling for PTSD. The VA is providing two forms of cognitive behavioral therapy to Officers with PTSD: Cognitive Processing Therapy (CPT) and Prolonged Exposure (PE) therapy. To learn more about these types of therapy, see our fact sheets listed on the Treatment page.
There is also a similar kind of therapy called eye movement desensitization and reprocessing (EMDR) that is used for PTSD. Medications have also been shown to be effective. A type of drug known as a selective serotonin reuptake inhibitor (SSRI), which is also used for depression, is effective for PTSD.
Types of cognitive behavioral therapy
What is cognitive therapy?
In cognitive therapy, your therapist helps you understand and change how you think about your trauma and its aftermath. Your goal is to understand how certain thoughts about your trauma cause you stress and make your symptoms worse.
You will learn to identify thoughts about the world and yourself that are making you feel afraid or upset. With the help of your therapist, you will learn to replace these thoughts with more accurate and less distressing thoughts. You will also learn ways to cope with feelings such as anger, guilt, and fear.
After a traumatic event, you might blame yourself for things you couldn't have changed. Cognitive therapy, a type of CBT, helps you understand that the traumatic event you lived through was not your fault.
What is exposure therapy?
In exposure therapy your goal is to have less fear about your memories. It is based on the idea that people learn to fear thoughts, feelings, and situations that remind them of a past traumatic event. By talking about your trauma repeatedly with a therapist, you'll learn to get control of your thoughts and feelings about the trauma. You'll learn that you do not have to be afraid of your memories. This may be hard at first. It might seem strange to think about stressful things on purpose. But you'll feel less overwhelmed over time.
With the help of your therapist, you can change how you react to the stressful memories. Talking in a place where you feel secure makes this easier.
You may focus on memories that are less upsetting before talking about worse ones. This is called "desensitization," and it allows you to deal with bad memories a little bit at a time. Your therapist also may ask you to remember a lot of bad memories at once. This is called "flooding," and it helps you learn not to feel overwhelmed.
You also may practice different ways to relax when you're having a stressful memory. Breathing exercises are sometimes used for this.
What is EMDR?
Eye movement desensitization and reprocessing (EMDR) is another type of therapy for PTSD. Like other kinds of counseling, it can help change how you react to memories of your trauma.
While thinking of or talking about your memories, you'll focus on other stimuli like eye movements, hand taps, and sounds. For example, your therapist will move his or her hand near your face, and you'll follow this movement with your eyes.
Experts are still learning how EMDR works. Studies have shown that it may help you have fewer PTSD symptoms. But research also suggests that the eye movements are not a necessary part of the treatment.
Group therapy
Many people want to talk about their trauma with others who have had similar experiences.
In group therapy, you talk with a group of people who also have been through a trauma and who have PTSD. Sharing your story with others may help you feel more comfortable talking about your trauma. This can help you cope with your symptoms, memories, and other parts of your life.
Group therapy helps you build relationships with others who understand what you've been through. You learn to deal with emotions such as shame, guilt, anger, rage, and fear. Sharing with the group also can help you build self-confidence and trust. You'll learn to focus on your present life, rather than feeling overwhelmed by the past.
Brief psychodynamic psychotherapy
In this type of therapy, you learn ways of dealing with emotional conflicts caused by your trauma. This therapy helps you understand how your past affects the way you feel now.
Your therapist can help you:
Identify what triggers your stressful memories and other symptoms.
Find ways to cope with intense feelings about the past.
Become more aware of your thoughts and feelings, so you can change your reactions to them.
Raise your self-esteem.
Family therapy
PTSD can affect your whole family. Your kids or your partner may not understand why you get angry sometimes, or why you're under so much stress. They may feel scared, guilty, or even angry about your condition.
Family therapy is a type of counseling that involves your whole family. A therapist helps you and your family to communicate, maintain good relationships, and cope with tough emotions. Your family can learn more about PTSD and how it is treated.
In family therapy, each person can express his or her fears and concerns. It's important to be honest about your feelings and to listen to others. You can talk about your PTSD symptoms and what triggers them. You also can discuss the important parts of your treatment and recovery. By doing this, your family will be better prepared to help you.
You may consider having individual therapy for your PTSD symptoms and family therapy to help you with your relationships.
How long does treatment last?
CBT treatment for PTSD often lasts for 3 to 6 months. Other types of treatment for PTSD can last longer. If you have other mental health problems as well as PTSD, treatment may last longer. It is very common to have PTSD at that same time as another mental health problem. Depression, alcohol or drug abuse problems, panic disorder, and other anxiety disorders often occur along with PTSD. In many cases, the PTSD treatments described above will also help with the other disorders. The best treatment results occur when both PTSD and the other problems are treated together rather than one after the other.
What will we work on in therapy?
When you begin therapy, you and your therapist should decide together what goals you hope to reach in therapy. Not every person with PTSD will have the same treatment goals. For instance, not all people with PTSD are focused on reducing their symptoms.
Some people want to learn the best way to live with their symptoms and how to cope with other problems associated with PTSD. Perhaps you want to feel less guilt and sadness. Perhaps you would like to work on improving your relationships at work, or communicating with your friends and family.
Your therapist should help you decide which of these goals seems most important to you, and he or she should discuss with you which goals might take a long time to achieve.
What can I expect from my therapist?
Your therapist should give you a good explanation for the therapy. You should understand why your therapist is choosing a specific treatment for you, how long they expect the therapy to last, and how they will tell if it is working.
The two of you should agree at the beginning that this plan makes sense for you. You should also agree on what you will do if it does not seem to be working. If you have any questions about the treatment, your therapist should be able to answer them.
You should feel comfortable with your therapist and feel you are working as a team to tackle your problems. It can be difficult to talk about painful situations in your life, or about traumatic experiences that you have had. Feelings that emerge during therapy can be scary and challenging. Talking with your therapist about the process of therapy, and about your hopes and fears in regards to therapy, will help make therapy successful.
If you do not like your therapist or feel that the therapist is not helping you, it might be helpful to talk with another professional. In most cases, you should tell your therapist that you are seeking a second opinion.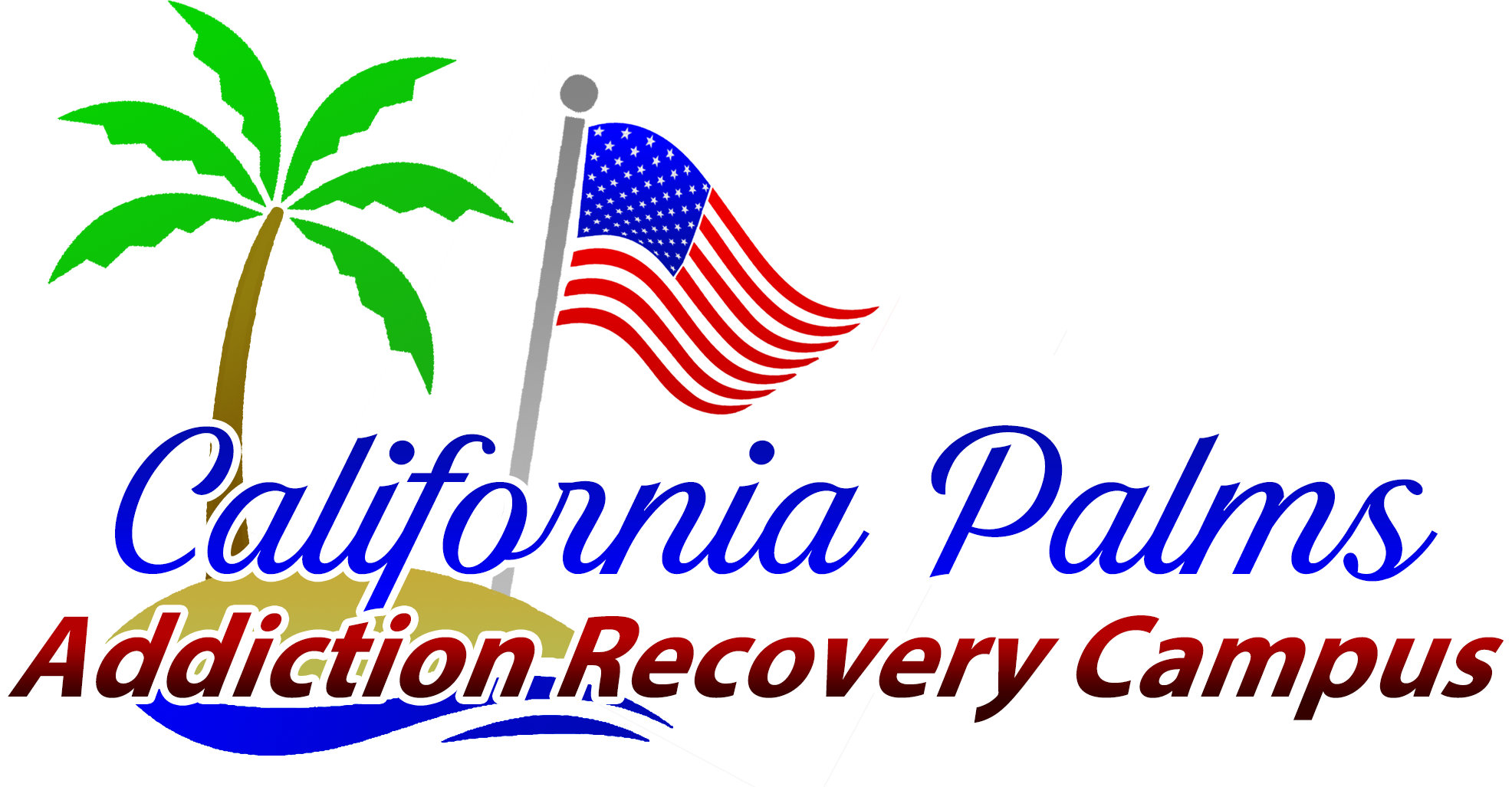 Travel to and from our location in Northeast Ohio is covered by various sources. If you or a loved one is seeking substance abuse or mental health therapy, contact California Palms at 330-935-2663.  We accept various forms of insurance including: Veterans Choice, TRICARE, Aetna, Blue Cross & Blue Shield, Cigna, Humana, and Medical Mutual. We may also provide full or partial scholarships for free care on a case by case basis.
(330) 935-2663 Info@Caliparc.com