Recovery Story of Zach at California Palms by Sebastian Rucci
Combat Veteran from Operation Enduring Freedom
The long sniper rifle that Army Specialist Zach toted through war zones in Afghanistan made him a prized target for the enemy. Taliban fighters would prefer to take him out first because of his ability to instill terror from a distance. But knowing he was constantly in the enemy's sites wore on the young man's psyche. "The Taliban knew who the marksmen were," said Zach. "They could see the weapon. You got to take out the one who will take you out first. They worried most about the long shots, not the close in fighting." But that wasn't the only source of tension.
In his first week in Paktinka Province -- dubbed "the most dangerous place in the world" at the time by the secretary of defense -- two of his friends were blown to pieces, their scattered remains returned in bags. The constant horror of the war zone left Zach with Post-Traumatic Stress Disorder. He medicated himself to cope with the PTSD with pills and alcohol, and eventually an opioid addiction.
Now 26 years old, Zach entered California Palms Addiction Recovery Center in suburban Youngstown, Ohio after a family intervention. The Palms is a private facility that specializes in helping veterans permanently beat their addictions and return to a productive life. The Palms licensed counselors are covered providers under the Veterans Choice Program.
Located in a former high-end resort hotel, the Palms takes an innovative approach that blends counseling with physical and recreational activities to return the client to the best version of himself and remove the desire to relapse. PTSD is the evil engine that propels negative behavior in many combat veterans, like Zach. To permanently stifle their drug addiction, it is necessary to treat the PTSD at the same time.
When Zach came out of the military, he had all the symptoms: night terrors, blackout moments in which he became extremely violent, insomnia, and racing adrenalin. Not surprisingly, Zach's introduction to opioids did not happen in Afghanistan. Instead it happened during a two-week R&R trip to his tiny hometown in southern Ohio five months into his deployment. "I just wanted to relax and sleep," he said. "A buddy who was a vet recognized my stress and said 'here, take a few pills.' it was Oxycontin."
In many ways, Zach is typical of many U.S. soldiers who hail from rural areas and small towns. He was a high school football star who had scholarship offers until a season-ending injury in the first game of his senior year ruined his chances. He was also a hunter who was good with a rifle. After graduating high school Zach enlisted the Army, received sniper training at a base in Germany, and was sent to Afghanistan in 2011. His unit quickly found itself in the thick of things.
Zach routinely took part in air assaults and land deployments in which a detachment would be dropped off in an area to seek out a high-value target. They would return to a combat outpost in a mountainous area, but never felt safe. "You could not trust anyone," he said. "Not the local police or the Afghan National Army. The Taliban always somehow knew when we were leaving the combat outpost. I had to wear body armor almost every day."
Zach still remembers the name of every road and village around his outpost, and vividly recalls the frequent fire fights and mortar attacks there. One day, he and 13 other soldiers were pinned down at the outpost by a contingent of about 100 Taliban fighters. They held off the enemy for six hours in a constant firefight, but toward the end were preparing to be overrun. "We were talking about calling in a broken arrow," he said, referring to the military term for ordering a strike on your own position because it is in danger of falling.
But before that last-resort action was taken, the Taliban withdrew. "We got lucky," said Zach. "They let up. We think they were intercepted by one of our battalions but we never were really sure." Although that day stands out in his memory, Zach said there were many others like it. "You didn't always see who was firing," he said. "It was like fighting ghosts."
On one mission, Zach's vehicle hit an IED (Improvised Explosive Device). He was mildly injured but was back in action after a few days. Because the rules of engagement prevented U.S. troops from firing at civilian targets, the wily Taliban would dress as civilians, sometimes as women, and also used children as spotters for attacks, said Zach.
Back in Germany, Zach said the suicide rate in his unit was the highest in the Army. Many returning soldiers suffered from PTSD. But because he wanted to go home and not risk being sent to a hospital for psychiatric evaluation, Zach denied having any PTSD symptoms in his Army exit interview. Back in Ohio, he got a job cutting trees but trouble was brewing. "There was too much thinking going on in my mind," he said. "I was also waiting and waiting for help from the VA, for counseling and medicine. I was having flashbacks and night terrors and it was getting worse."
Fights ensued with his fiance and his family, who could see his drug and alcohol abuse, but could not imagine the battle that was going on in Zach's mind. During one night terror, which he describes as a terrifying. He woke up to find his fiancee pounding him because he had his hand around her neck, choking her. "I am a country boy and I would never lay a hand on a woman," he said. "That opened my eyes. I broke down crying." Another night, at a party, he lost his grip mentally and when he regained it, he had his 9 mm firearm in the mouth of an acquaintance whom he had pinned against a wall, while holding off his panicking sister with his other arm. His relationship with his fiancee would soon end, although she and Zach had a baby girl.
For the next three years, Zach went from house to house, and job to job. In 2014, he moved to Texas, got married and stayed clean for seven months. But it was only temporary. The marriage, and the sobriety, would end. Back in Ohio, his destructiveness continued. In 2015, he was introduced to heroin, which he smoked at first. "I had burned all of my bridges,"he recalled. "I was sleeping in my car at times. One night I met someone I knew, but not a friend, in a bar. He was also a veteran and he let me stay at his house. It turned out it was a trap house (a place for illegal drug sales and usage). I shot up heroin there for the first time after two nights there. That's also where I got introduced to meth."
After one binge in which he did not sleep or eat for seven days, Zach was at the point of a breakdown. He was suicidal and was prepared to die through an intentional overdose. He made it through that night but was at the end of his rope. "I was unable to look at myself in a mirror," he recalled. That's when the change began.
"My family always gathers on Sundays to play volleyball, and that's when I broke down," he said. "I was in the garage with my uncle and I started telling him what was going on with me. One by one other family members walked in. I showed them the track marks on my arm. "My aunt went to the prosecutor's office the next day to see where I could get help and she found out about this the California Palms." After detoxing Zach entered the Palms and quickly showed progress. He had praise for how the program helped him regain his mental balance, and allowed him to heal himself. "Here, you can find your own structure," he said. "The physical workouts mean you can embrace more than you would with just books. I am getting back to how I felt before I deployed. I was strong and fit and ready to take on the world."
Zach's first week at the Palms was rough, but then a change set in. He credits the California Palms program with giving him a positive mental attitude and hope for the future. A variety of educational, physical and recreational programs, in addition to counseling, are helping him make a comeback. For the first time, Zach can see the path he wants to take and the mental obstacles that were keeping him from it. "It became obvious to me that my addiction was due to PTSD, and I now have the tools to end it," he said. "I have no worries about ever relapsing."
He knows keeping his PTSD in check is a battle that will require more treatment but he is committed to getting that help. "I have lived with stress for so long," he said. "But now I am getting my PTSD under control. I exercise three times a day and I'm eating healthy. And I call my daughter as much as I can. I want to get back what I had been missing out on." His daughter, he says, is the new fuel in his life. "I have always wanted to be a person that people are proud of," he said. "I will do whatever it takes to be a better man."
After completing his substance use program at the California Palms Addiction Recovery Center, and with his addiction firmly under control, a much stronger and optimistic Zach is continuing his PTSD treatment at the U.S. Army's facility at Fort Thomas, which has one of the best PTSD programs in the nation. The Palms is expanding its mental health department for combat veterans with PTSD like Zach and will include withing the next month a neurology department, PTSD dog training program, horticulture program and garden therapy program.
Recovery Story of Zach at California Palms by Sebastian Rucci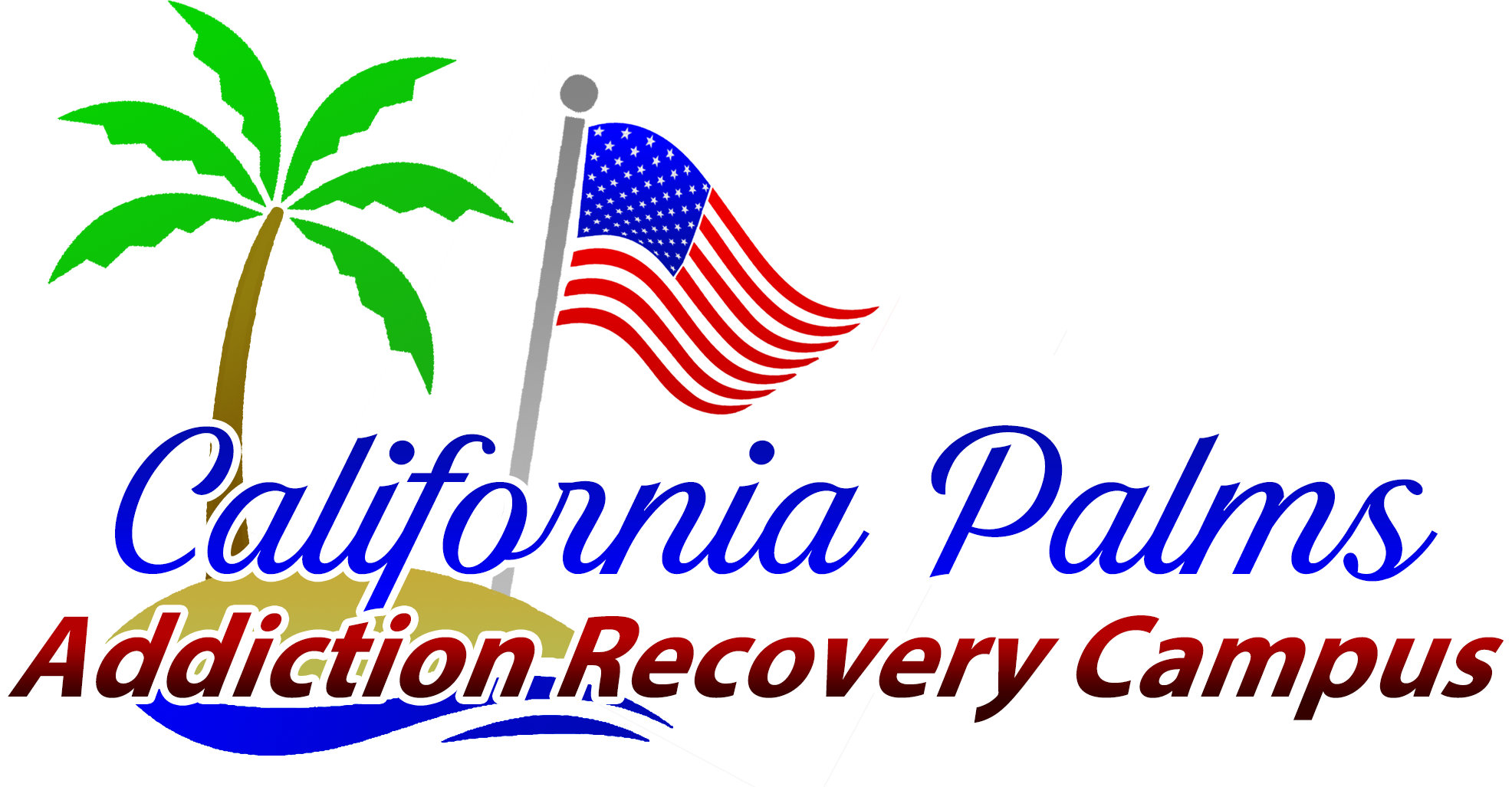 We accept insurance from Veterans Choice, Cigna, Aetna, Blue Cross & Blue Shield, Humana, and Medical Mutual. Payments plans from Prosper Healthcare Lending or My Treatment Lender. Travel to/from our Location may be covered by various sources. Contact the CALIFORNIA PALMS at (800) 378-8259