Rob discussed his life in these videos, while recovering at the California Palms in Youngstown, Ohio, where he is a resident patient. He credits his time at Cali Palms with bringing him back to his true interests -- especially music. Rob: "I started doing these videos as a part of my healing process I also wanted others to know they weren't alone out there. The reason I was able to do these videos is because I have peace of mind here at the California Palms which for me is the biggest key to my recovery. You need to be able to be comfortable to open up and share things that you've never shared before and here at the California palms it allowed me to do."
The Cali PARC program is helping Rob get ready to return to real life. Rob receives 20 hours of mental health group therapy classes each week concerning addiction recovery, like trigger identification, relapse prevention, etc. He also has multiple individual mental health therapy sessions each week with counselors with a recovery background and graduate degree in psychology. He also attends two AA classes, an HA class, and a smart recovery class. "This place is not just class after class," he said. "You are always doing something. Maybe you will have two classes, then yoga. You get relief and it helps you concentrate."
Video Called "The Promises" Rob did this video after his daughter came to stay overnight with him after he had not talked to her in over a year. "The promises do come true when you do the right thing."
Video #2... "another thing I struggle with which self-worth. I had none till I came to the Palms and was able to change my life. Peace of mind is the biggest part for me to recover and I have that here."
Video #3 "I also had no hope when I got here. I thought since this was my ninth treatment that this is how life is supposed to be. Boy was I wrong!!! I am full of hope today."
Video #4 "This is the first video that I made about my addiction and recovery. Describes how my addiction destroyed me and what I went through."
Video #5 "This tells a little bit about my daily struggle in addiction and every day life for me as a heroin shooter. Also my feelings and pain that I dealt with."
Video #6 "This one is called "Rehab"... talking about the first time I went thought I knew it all and try to do it on my own. This one is one of my favorites."
Video #7 "Called "My Day"... talks about when we went from here to go give a blessing bags and fed the homeless. A Seven-year-old boy changed my life that day and humbled me to the core."
Video #8 "I talk about how I turn my will over to God and I want others to know they are not alone in this struggle. If I can do it so can anyone else."
Video #9 Dear Daughter "Talks about how I turn my back on her for dope. Because of this video we talked after a year and a half and she has since come to stay overnight with me. Very emotional for me, but healing for all."
Video #10 Dear Dad. "Is about how my dad left me as a kid and was never there for me and how much anger and pain I had in me. Another tough one, but healing in progress thanks to Cali PARC."
Video #11 "Called "Brotherhood"... talks about my brothers here and how we pull together to help another addict and how much love I have for them."
Video #12 "Here I talk about my dad not being there my mom being a single parent and how I made a change here at Cali PARC in order to recover. Also how I went from an "I" program to a "We" program."
Video #13 "I talk about giving it to God and how The only faith that I had was the size of a grain of sand. Surrender is one of the keys to Sobriety for me along with peace of mind which I have here at Cali PARC."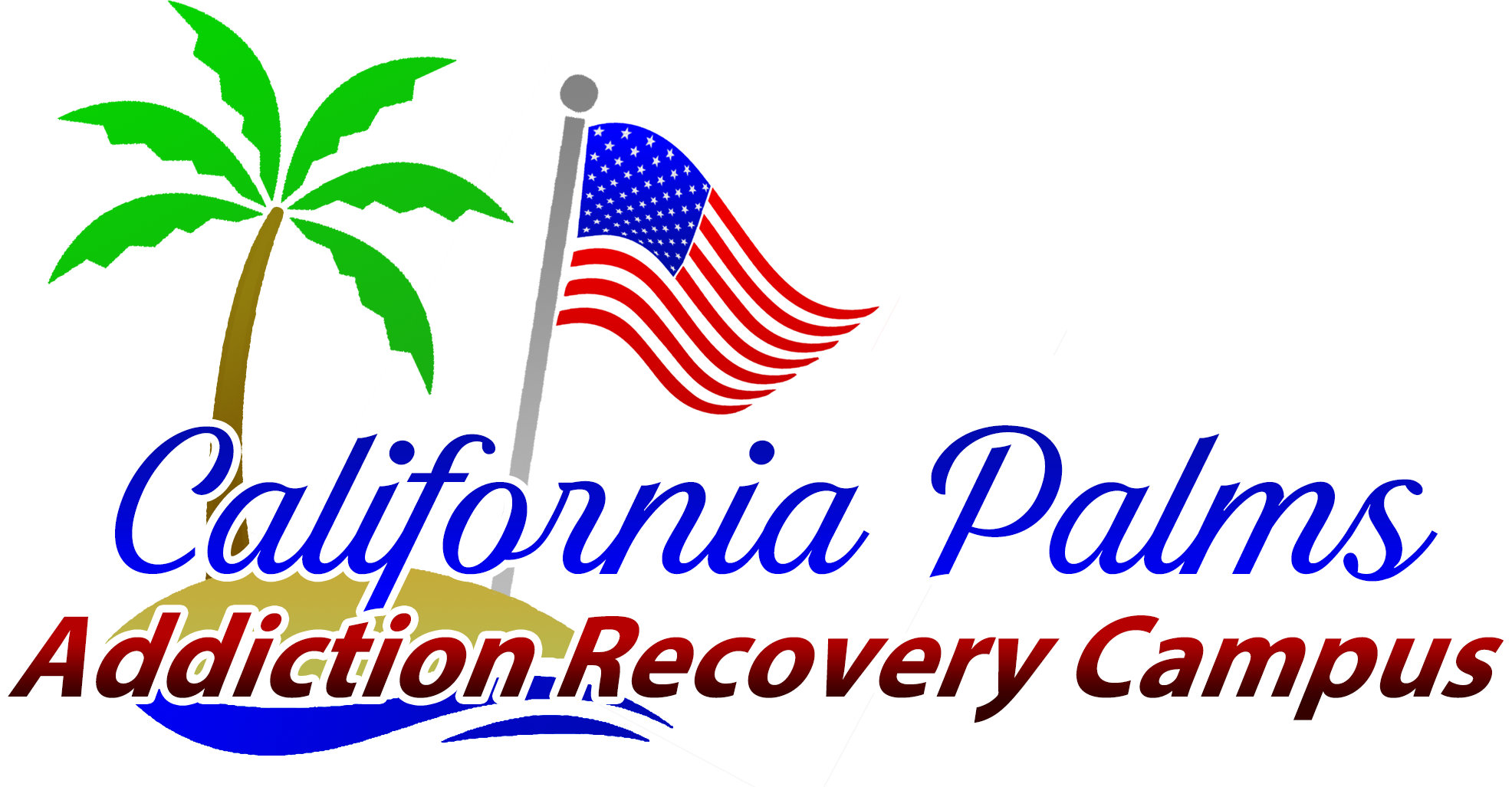 We accept insurance from Veterans Choice, Cigna, Aetna, Blue Cross & Blue Shield, Humana, and Medical Mutual. Payments plans from Prosper Healthcare Lending or My Treatment Lender. Travel to/from our Location may be covered by various sources. Contact the CALIFORNIA PALMS at (800) 378-8259