The primary objective of the Navy Alcohol and Drug Abuse Prevention program (NADAP) Program is to promote readiness, health and wellness through the prevention and treatment of substance misuse and abuse. The NADAP Program is designed to identify risk factors and help individuals avoid hazardous substance use before it causes significant damage to their health and career.
The NADAP Program offers:
Substance abuse awareness outreach: Briefings offered to ensure members of the community understand the definitions and risks of hazardous substance use as well as available options for seeking help.
Substance Use Assessment: Comprehensive evaluation of substance use covers demographic, family, social, behavioral, psychological, spiritual and medical factors. Standardized questionnaires are combined with a clinical interview to identify risk factors and to make recommendations for treatment or prevention services.
Alcohol Brief Counseling: Alcohol Brief Counseling includes an individualized consultation to provide feedback from the assessment and develop a personalized change plan. Education is provided on Navy and DoD substance use policy and related civilian laws. Alcohol Brief Counseling may also include modules on values clarification, anxiety or anger management, assertive communication, healthy thinking, sleep enhancement, and relaxation.
Substance abuse treatment services (group/individual): Individual and group treatment services are provided to individuals who are addressing substance abuse or dependency issues. Referrals to higher levels of substance abuse treatment, such as intensive outpatient treatment or inpatient treatment, will also be provided when needed.
Other resources include: Initial civilian employee assessment for work-related misconduct that is related to substance use, as well as referrals for treatment, education and prevention classes. Family programs, including individual and group counseling sessions. Civilian supervisor training, first duty station and key-personnel briefings.
Alcohol Misuse.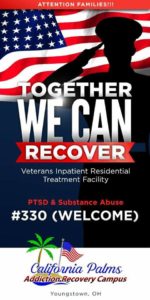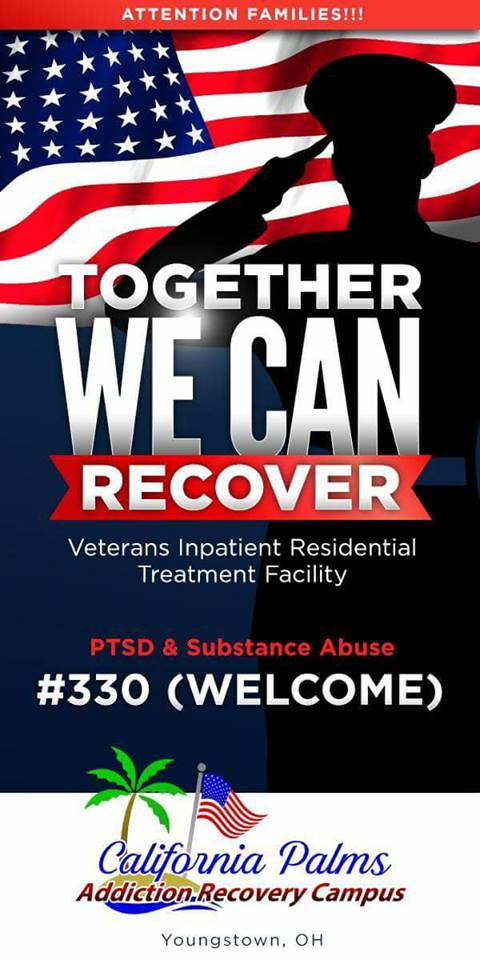 The Navy policy recognizes that alcohol misuse negatively affects public behavior, duty performance, and/or physical and mental health. The Navy provides comprehensive clinical assistance to eligible beneficiaries seeking help for an alcohol problem.
Illicit Drug Use. The Navy does not tolerate the illegal or improper use of drugs by AF personnel. Such use: Is a serious breach of discipline. Is incompatible with service in the Navy. Automatically places the member's continued service in jeopardy. Can lead to criminal prosecution resulting in a punitive discharge or administrative actions, including separation or discharge under other than honorable conditions.
NADAP Program Overview.
The primary objectives of the NADAP Program are to promote readiness, health, and wellness through the prevention and treatment of substance misuse and abuse, to minimize the negative consequences of substance misuse and abuse to the individual, family, and organization, to provide comprehensive education and treatment to individuals who experience problems attributed to substance misuse or abuse, to restore function and return identified substance abusers to unrestricted duty status or to assist them in their transition to civilian life, as appropriate.
These objectives are met through four levels of activities: Universal (Primary) Prevention and Education: This includes population-based outreach, education, prevention programs, screening, and consultation. Community based prevention and education efforts will be delivered by NADAP staff through coordinated efforts with other community agencies.
Selective (Targeted) Prevention: This involves global screenings for alcohol misuse, as well as initiatives to prevent future alcohol misuse, prescription drug misuse, or drug use with individuals who are identified as high risk or are suspected of substance misuse. Selective prevention includes screening, assessment, education, brief preventive counseling, and tailored feedback in specific individuals or groups identified as moderate to high risk.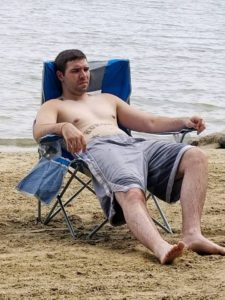 Indicated Prevention: This is indicated for those who are engaging in risky drinking but have not yet developed problems associated with their drinking. Individuals in this group can be identified through screening in primary care or other appropriate setting. The majority of these individuals are best served through motivational interviewing and brief advice. This focuses on those who are already in the early stages of alcohol and substance use.
Treatment and Continuing Care (Aftercare): Provide evidence-based substance use disorder treatment for individuals who are abusing or are dependent on alcohol or drugs that follows the clinical practice guidelines. The primary aim should be restoring function, improving quality of life, and returning members to productive and unrestricted duty, or to assist them in their transition to civilian life, as appropriate.
Use of Evidence-Based Services.
NADAP will provide evidence-based substance use disorder services that adhere to this instruction, clinical practice guidelines, as well as other DoD/Veterans Affairs sanctioned task force and/or accredited professional organizations specializing in the treatment of substance use disorders.
Substance Misuse Prevention Strategies.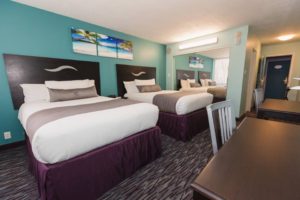 Substance misuse prevention efforts are geared toward enhancing individual and unit resiliency, both of which can be compromised by hazardous alcohol use and SUDs. Prevention strategies must be comprehensively structured to educate and inform the overall population as well as specifically target higher risk populations.
In collaboration with other Integrated Delivery System members, the NADAP staff works to develop and implement prevention programs geared towards increasing organizational and individual awareness of SUD issues, including misuse and abuse of prescription medications, illegal and illicit drug abuse, trends, and threat to mission readiness.
Patient Assessment and Diagnostic Responsibilities.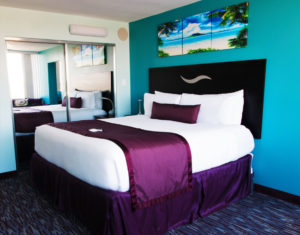 Treatment or prevention counseling for all patients should be based on thorough assessment (e.g. Substance Use Assessment Tool, clinical interview, and collection of collateral data as appropriate), determination of risk, and should be tailored for the individual. Evaluation for specialty treatment requires a thorough biopsychosocial assessment that adheres to evidence based clinical practice guidelines from VA/DoD. The initial assessment in NADAP is the Substance Use Assessment Tool Intake/Assessment. Information from the Substance Use Assessment Tool intake is utilized to make treatment recommendations.
When treating NADAP patients, providers and technicians must do a complete review of the individual's medical history, including a thorough medication reconciliation. This can help providers uncover potential poly-substance abuse disorders, identify drug-seeking behaviors, and target therapy appropriately. Throughout treatment, providers should periodically monitor any changes in the patient's medical diagnoses or medication regimen in order to identify unrecognized prescription medication abuse.
Detoxification.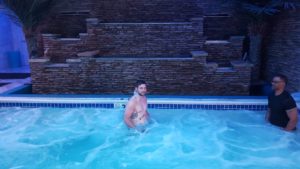 Patients being referred for inpatient treatment will be assessed to determine the level of detoxification services required. When medically indicated, patient detoxification will be managed on an outpatient basis prior to inpatient or residential treatment. Patients assessed as requiring medically managed detoxification (inpatient) will be entered into an appropriate medical facility. All patients must have 72 hours of monitored abstinence (inpatient or outpatient) prior to departure from detoxification.
Continuity of Care in Treatment.
Navy staff will communicate with the inpatient treatment facility to ensure continuity of care. Inpatient treatment may begin immediately, if the history, physical examination, and other documentation indicate that the patient can safely begin treatment. If, however, the patient experiences symptoms of apparent withdrawal, he or she will be re-assessed and a detoxification protocol initiated.
Considerations following Treatment Completion.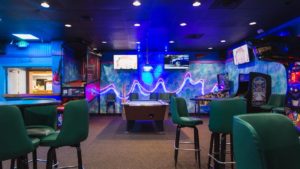 At a minimum, a relapse prevention plan will be created (or reviewed if created prior to discharge) and agreed upon. Suicide risk will also be assessed at this visit and a follow-up visit will be scheduled. Patients discharged from inpatient residential will be monitored over a sufficient period of time.
Patients returning from an IOP, residential/inpatient treatment facility will have a meeting within 14 calendar days of return to assess the patient's progress during inpatient or residential treatment and design a continuing care (aftercare) plan.
Decisions regarding continuing care (aftercare) services will be based on a current assessment of status and will include establishment of a continuing care treatment plan identifying specific goals, interventions, and means to assess interventions.
Use of pharmacological treatments, such as Naltraxone, Disulfiram, Acamprosate, etc., will be strictly monitored by the psychiatrist or physician who has prescribed the medication. The NADAP Program staff will communicate with all providers to ensure continuity of treatment.
Long-Term Inpatient/Residential Substance Use Treatment. Whenever possible and appropriate, military inpatient or residential substance use treatment facilities will be used for service members for long-term treatment.
Continuing Care (Aftercare) Program.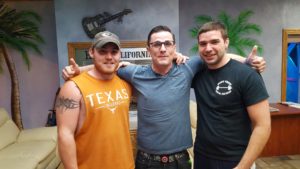 Upon completion of the treatment section of the NADAP Program (e.g. Outpatient, IOP, Residential, etc.), the member will begin a period of continuing care (aftercare).
All patients who completed treatment will participate in continuing care (aftercare) as part of the NADAP Program. Continuing care (aftercare) does not begin until all goals of the treatment plan are met. Once these goals are met, the patient is moved into continuing care (aftercare).
Patient's progress will be monitored by the NADAP staff at least every 30 days while the patient is in continuing care (aftercare). The goal of continuing care is to ensure any new goals are addressed, the patient does not need to be returned to treatment, and a relapse prevention plan is implemented and proceeding smoothly.
The with a drug history undergo monthly random drug testing for one year following their most recent discharge from a treatment program.
Program Completion. Patients will not be considered to have successfully completed the NADAP Program until the patient has completed treatment and continuing care (aftercare). The Navy determines, based on VA/DoD Clinical Practice Guidelines for Management of Substance Use Disorders, current DSM criteria and ASAM PPC, patient's progress towards agreed upon goals and/or issues as stated in the treatment and continuing care (aftercare) plans, when the patient no longer requires program resources.
The Navy determines, based on VA/DoD Clinical Practice Guidelines for Management of Substance Use Disorders, current DSM criteria and ASAM PPC, patient's progress towards agreed upon goals and/or issues as stated in the treatment and continuing care (aftercare) plans, when the patient no longer requires program resources.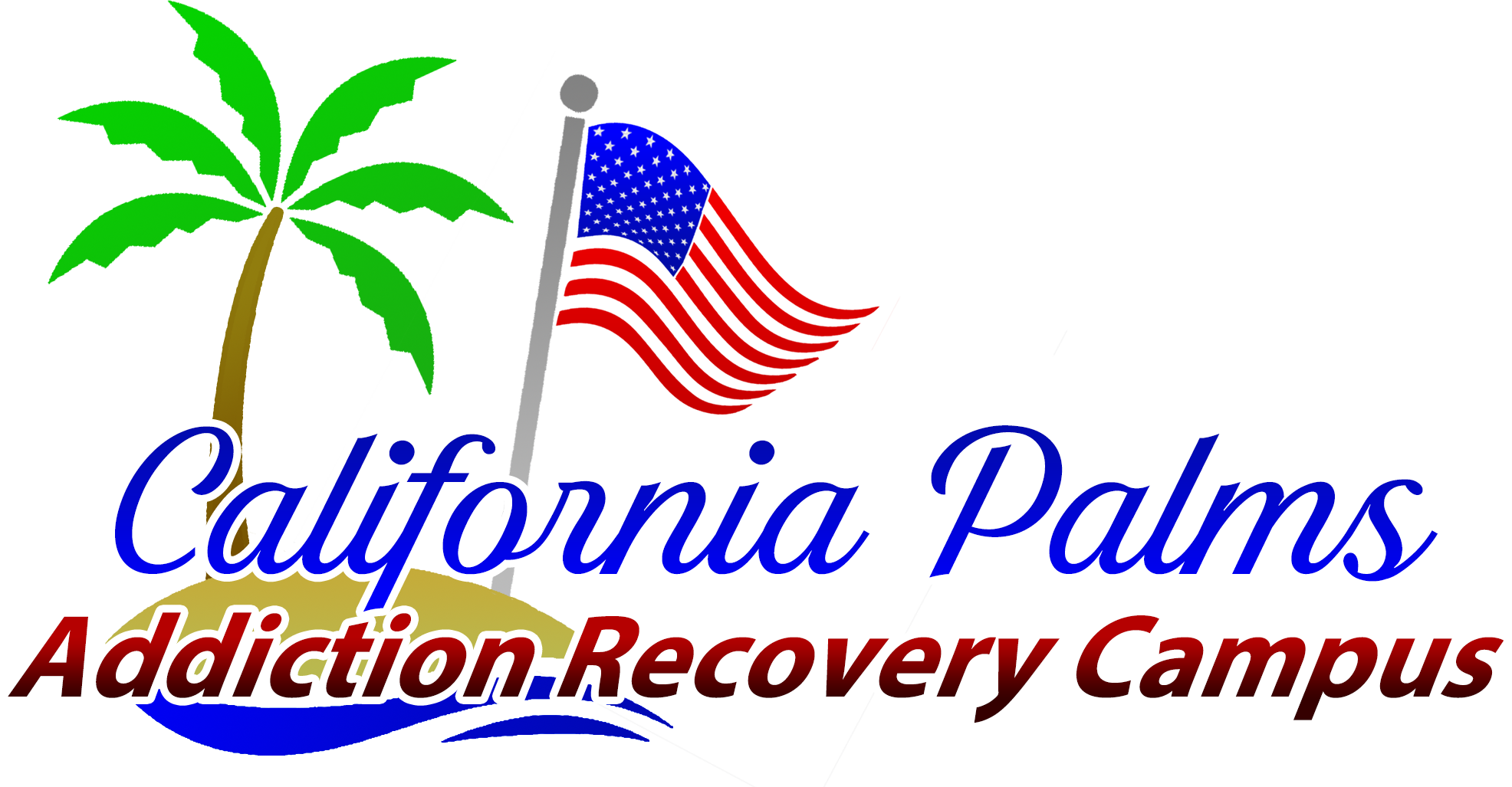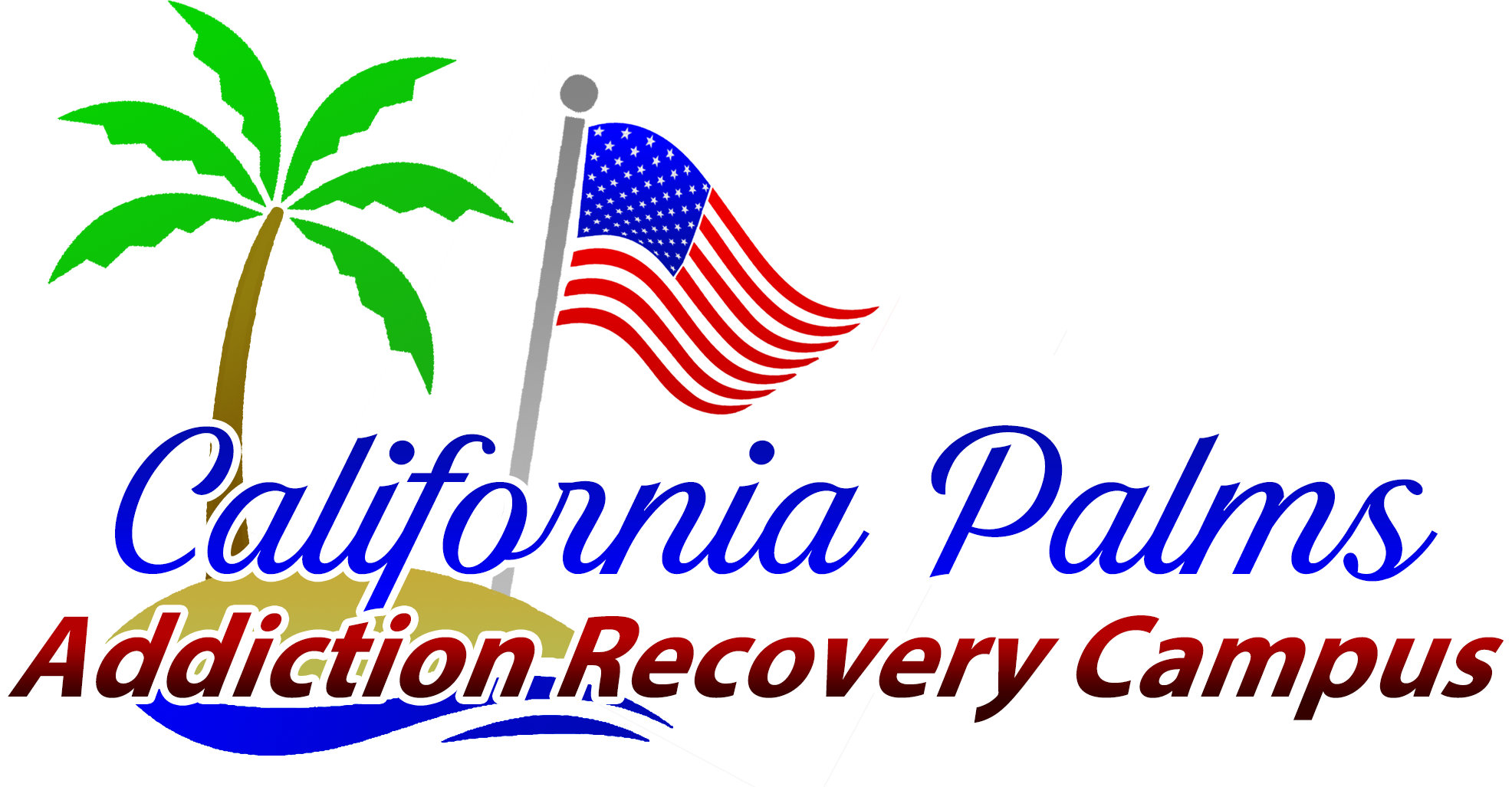 We accept insurance from Veterans Choice, Cigna, Aetna, Blue Cross & Blue Shield, Humana, and Medical Mutual. Payments plans from Prosper Healthcare Lending or My Treatment Lender. Travel to/from our Location may be covered by various sources. Contact the CALIFORNIA PALMS at (800) 378-8259 
Navy Drug Addiction & Alcohol Addiction treatment programs that accept Tricare. California, Port Heuneme, First built as a temporary depot in the early days of World War II, the Construction Battalion Center at Port Hueneme is a veteran of that war. The base was originally established to train, stage, and supply the newly created Seabees., Naval Base San Diego, Naval Base San Diego is a modern Navy complex and homeport to nearly a third of the Navy's fleet in the Pacific theater. The official name, Naval Base San Diego, is the fourth official title and the correct way to reference the base., China Lake, China Lake, home to the Naval Air Warfare Center Weapons Division, provides efficient deployment of new weapon systems through a unique combination of its co-located laboratories, ranges, weapons test squadrons and the Navy's Air Test and Evaluation Squadrons NINE and THREE-ONE., Naval Postgraduate School, The best and brightest military officers from the United States and around the world come to the Naval Postgraduate School in Monterey, California, to work with world class faculty on real military and defense problems., Connecticut, Naval Submarine Base New London, Naval Submarine Base New London is the Navy's first submarine base and "Home of the Submarine Force." Every officer and nearly every enlisted Sailor in the submarine force will be assigned there at least one time during a military career., District of Columbia, Naval District Washington, The Washington Navy Yard, authorized by the first Secretary of the Navy, Benjamin Stoddert, in 1799, is the U.S. Navy's oldest shore establishment. Today, the Washington Navy Yard continues to be the "Quarterdeck of the Navy" and serves as the Headquarters for Naval District Washington., Florida, Naval Air Station Jacksonville, The installation is considered to be one of the hubs for naval activity in the South and is the third largest naval installation in the United States., Naval Air Station Key West, NAS Key West has perfect flying weather year round and unparalleled aerial ranges that offer aircrew training within minutes after takeoff. The station is equipped with a sophisticated Tactical Combat Training System which tracks and records aerial maneuvers., Naval Air Station Pensacola, Known as the "Cradle of Naval Aviation", Naval Air Station Pensacola serves as the launching point for the flight training of every Naval Aviator, Naval Flight Officer (NFO), and enlisted aircrewman., Naval Air Station Whiting Field, What was once a field of weeds has become the backbone of the Navy's flight program. During its history, Whiting Field has served as a prisoner-of-war camp for German soldiers, home of the famed Blue Angels flight demonstration team and home of the Navy's first jet training unit., Naval Surface Warfare Center Panama City Division, NSWC PCD is one of the major research, development, test and evaluation laboratories of the U.S. Navy and boasts a wide base of expertise in engineering and scientific disciplines., Naval Station Mayport, The Navy at Mayport covers 3,409 acres and is the third largest Naval Facility in the continental United States. As a major Surface and Air Warfare organization, Mayport remains dedicated to providing "The Finest Service to the Finest Fleet.", Center for Information Dominance Corry Station, With a staff of more than 700 military, civilian and contracted staff members, CID oversees the development and administration of more than 225 courses at 17 Learning Sites throughout the U.S. and in Japan. CID provides training for nearly 16,000 members of the U.S. armed services and allied forces each year., Georgia, NSB Kings Bay, Lt. David Robinson, who went on to become an NBA All-Star, served on active duty at Kings Bay. An engineer graduate from the U.S. Naval Academy, Robinson worked for the Officer in Charge of Construction, the office responsible for carrying out the base construction project., Hawaii, Commander, Navy Region Hawaii, Pearl Harbor was established as a U.S. naval base in 1908, and remains a vital part of the U.S. defense establishment today. Pearl Harbor is a national historic landmark because of its essential contribution to the rise of the U.S. as a major power in the Pacific and the crucial role it played in World War II, beginning with the Dec. 7 attack., Pacific Missile Range Facility Barking Sands, PMRF is the world's largest instrumented multi-environment range capable of supporting surface, subsurface, air, and space operations simultaneously. There are over 1,100 square miles of instrumented underwater range and over 42,000 square miles of controlled airspace., Naval Station Pearl Harbor, Pearl Harboer is the Navy's busiest port, completing about 65,000 boat runs and transporting 2.4 million passengers and 200,000 vehicles each year. Tour boats manned by Naval Station personnel transport more than 2 million visitors to the USS ARIZONA memorial each year., Illinois, Naval Station Great Lakes, Naval Station Great Lakes is a large and busy place. More than 25,000 military and civilian personnel work, train and live there. Its training commands and schools proudly graduate thousands of recruits and Sailors every year. The base is nearly 100 years old., Louisiana,  Naval Air Station Joint Reserve Base New Orleans, Naval Air Station JRB New Orleans is home to the 159th Fighter Wing as well as other naval activities. It contains a military airport known as Alvin Callender Field which is located three nautical miles south of the central business district of New Orleans., Maine, Naval Air Station Brunswick, Naval Air Station Brunswick is scheduled for base closure in May 2011 as a result of the BRAC 2005. Squadrons and some tenant commands will be transferring to NAS Jacksonville, Florida., Maryland, Naval Air Station Patuxent River, NAS Patuxent River was commissioned April 1, 1943, in an effort to centralize widely dispersed air testing facilities established during the pre-World War II years. The Naval Air Test Center was established as a separate entity on June 16, 1945, organizationally dividing the test and support functions., NSGA Fort Meade, Fort Meade is located midway between the cities of Baltimore, Maryland, the District of Columbia, and Annapolis. The overall installation mission is to provide a wide range of support to all military affiliated personnel assigned to Fort George G. Meade and the Baltimore-Washington corridor., US Naval Academy, The Naval Academy was founded in 1845 by the Secretary of the Navy, George Bancroft, in what is now historic Annapolis, MD. The Naval Academy gives young men and women the up-to-date academic and professional training needed to be effective naval and marine officers in their assignments after graduation., Mississippi, Naval Air Station Meridian, The main base of NAS Meridian occupies more than 8,000 acres of land, with an additional 4,000 acres at Joe Williams Field and the target facility SEARAY. The size of NAS Meridian may be compared to that of other major naval air stations such as NAS Pensacola which has about 5,000 acres., Naval Construction Battalion Center Gulfport, NCBC Gulfport was first established as a Advanced Base Depot in 1942. Today, the Center functions as a support for operating units of the Naval Construction Force. The mission today is to prepare for and support all facets of the mobilization of construction forces, including reserve units., Nevada, Naval Air Station Fallon, NAS Fallon is the Navy's premiere tactical aviation training facility. Located in the high desert of Northern Nevada, the airspace, target ranges, and training facilities make NAS Fallon an important part of our national defense., New Hampshire, Portsmouth Naval Shipyard, This shipyard's primary mission is the overhaul, repair and modernization of LOS ANGELES Class submarines. It provides the U.S. Navy's nuclear powered submarine fleet with quality overhaul work in a safe, timely and affordable manner., New Jersey, Naval Air Engineering Station Lakehurst, NAVAIR at NAES Lakehurst is the world leader in Aircraft Launch and Recovery Equipment. Its mission assures that fixed and vertical wing aircraft operate safely and effectively from aircraft carriers, air capable ships, and expeditionary airfields worldwide., Naval Weapons Station Earle, NWS Earle is located in rural Monmouth County, NJ. Its mission is to receive, store and transfer to the fleet, the ordnance used to keep our country free., New York, Naval Support Unit Saratoga Springs, The primary mission of the installation is to support the Naval Nuclear Power Training Unit (NPTU). The NPTU is located in the town of West Milton, Saratoga County, about 10 miles southwest from the FSC and Housing complex in Saratoga Springs., Pennsylvania, Naval Air Station Joint Reserve Base Willowgrove, The station is truly a Joint Reserve Base. The Willow Grove "team" supports Navy, Marine Corps, and Pennsylvania Air National Guard and Army Guard units. From A-10 and C-130 aircraft, H-53 helicopters, soldiers on the ground to sailors on ships, these units deploy to Afghanistan, Iraq and around the globe., Rhode Island, Naval Station Newport, Newport is the Navy's premier site for training officers, officer candidates, senior enlisted personnel and midshipman can-didates, as well as conducting advanced undersea warfare and development systems., South Carolina, Naval Weapons Station Charleston, NWS Charleston is the premiere facility within the South Carolina low-country military complex. Under the 2005 Base Realignment and Closure plan the Air Force is to jointly manage Naval Weapons Station Charleston and Charleston Air Force Base., Tennessee, Naval Support Activity Mid-South, Located in Millington, TN, some 21 miles north of the city of Memphis, NAVSUPPACT Mid-South is seven miles east of the Mississippi River. As the base has grown, so has its impact on the area. It plays an important part in the Memphis community and is one of the largest single businesses in the state of Tennessee., Texas, Naval Air Station Corpus Christi, Former President George H.W. Bush was in the third graduating class, June 1943, and the youngest pilot ever to graduate. NAS Corpus Christi also was home to the Blue Angels from 1951-1954. It also served as a Project Mercury Tracking station in the early 1960s., Naval Air Station Joint Reserve Base Fort Worth, NAS JRB Fort Worth, also known as Carswell Field, is a military airfield located 6 miles west of the central business district of Fort Worth, in Tarrant County, Texas.., Naval Air Station Kingsville, Naval Air Station Kingsville is one of the U.S. Navy's premier locations for jet aviation training. Its primary mission is to train Student Naval Aviators for the Navy and Marine Corps, and tactical jet pilots for other select NATO and Allied countries., Naval Station Ingleside, On August 24, 2005, the Base Realignment and Closure (BRAC) Committee voted to close Naval Station Ingleside. The main base is expected to close by September 30, 2010., Virginia, Naval Amphibious Base Little Creek, NAB Little Creek is the major operating base for the Amphibious Forces in the United States Navy's Atlantic Fleet. The base comprises four locations in three states, including almost 12,000 acres of real estate., Naval Air Station Oceana, Home to seventeen strike fighter squadrons of F/A-18 Hornets and F/A-18 Super Hornets, the base is the sole East Coast Master Jet Base and home to all the east coast strike-fighter units. It is currently an alternative landing site for NASA's Space Shuttle., Naval Station Norfolk, In addition to being the home for the Navy's largest concentration of naval forces, Naval Station Norfolk also hosts personnel from the Marine Corps, Army,Air Force, and Coast Guard, and supports significant Joint missions as well., Naval Surface Warfare Center Dahlgren, The mission of the Navy at Dahlgren focuses on research, development, test, and evaluation (RDT&E) in the fields of military safety testing, integrated warfare systems, weapons and ammunition, sensors and directed energy, and homeland and force (military personnel and equipment) protection., Yorktown Naval Weapons Station, NWS Yorktown provides a weapons and ammunition storage and loading facility for ships of the US Atlantic Fleet. The station borders the cities of Newport News and Williamsburg., Surface Combat System Center Wallops Island, SCSC is a highly sophisticated facility uniquely located in a rural setting on the beautiful Eastern Shore of Virginia which is famous for its wildlife refuge and unspoiled shorelines., Washington, Naval Air Station Whidbey Island, There are 19 active duty squadrons and 2 Ready Reserve squadrons currently based at NAS Whidbey Island. The air station also maintains a Search and Rescue Unit., Naval Base Kitsap, Naval Base Kitsap is a U.S. Navy base located on the Kitsap Peninsula in Washington state. It was created in 2004 by merging the former Naval Station Bremerton with Naval Submarine Base Bangor., NS Everett, NS Everett is home to two destroyers, three frigates, one nuclear-powered aircraft carrier, and a Coast Guard buoy tender. There are about 6,000 Sailors and Civil Service persons assigned to commands located at Naval Station Everett.